SCHEMATICS
Let's takes a closer look at Duncan's winter weapon of choice.
machine
2023 Ski Doo Summit X Turbo R Expert Package Gen 5
BASE PLASTICS COLOR
Black
OVERLAMINATE (FINISH)
Gloss Gold Flake
STEP 1 – SELECT BASE DESIGN (DISTROYR)
You'll head over to our main website and select snow>Skidoo>Gen 5 in order to get to our Ski Doo Gen 5 wrap design catalog page. From there you'll scroll down until you see the "DISTROYR" design.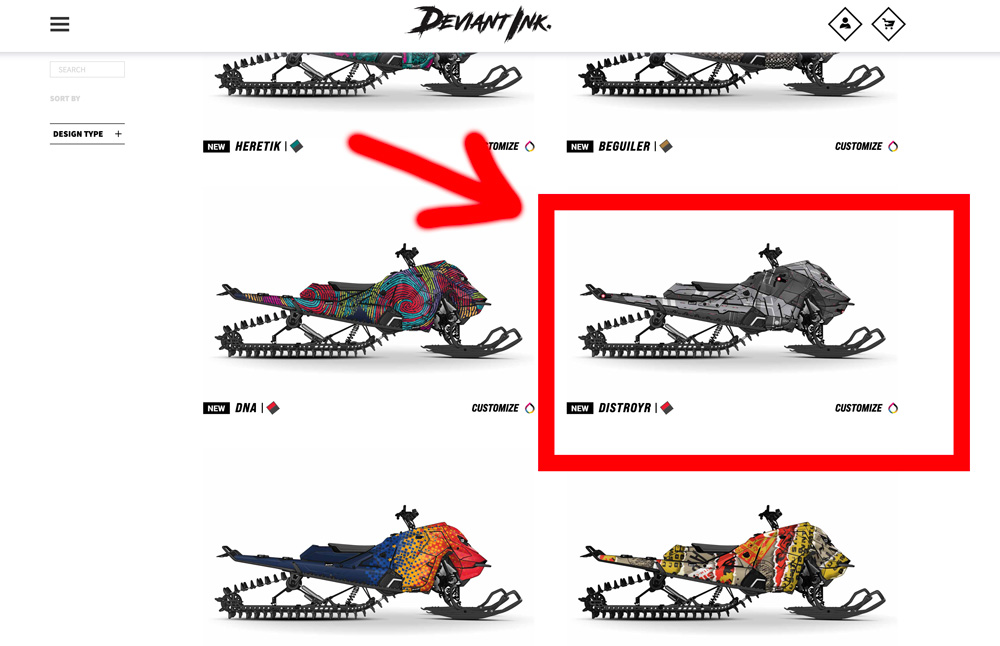 STEP 2 – SET ACCENTS
This step is just for visual purposes. We don't print out anything for your accent areas of your machine. This is just to help you get the base model on our website looking as similar to your machine as possible.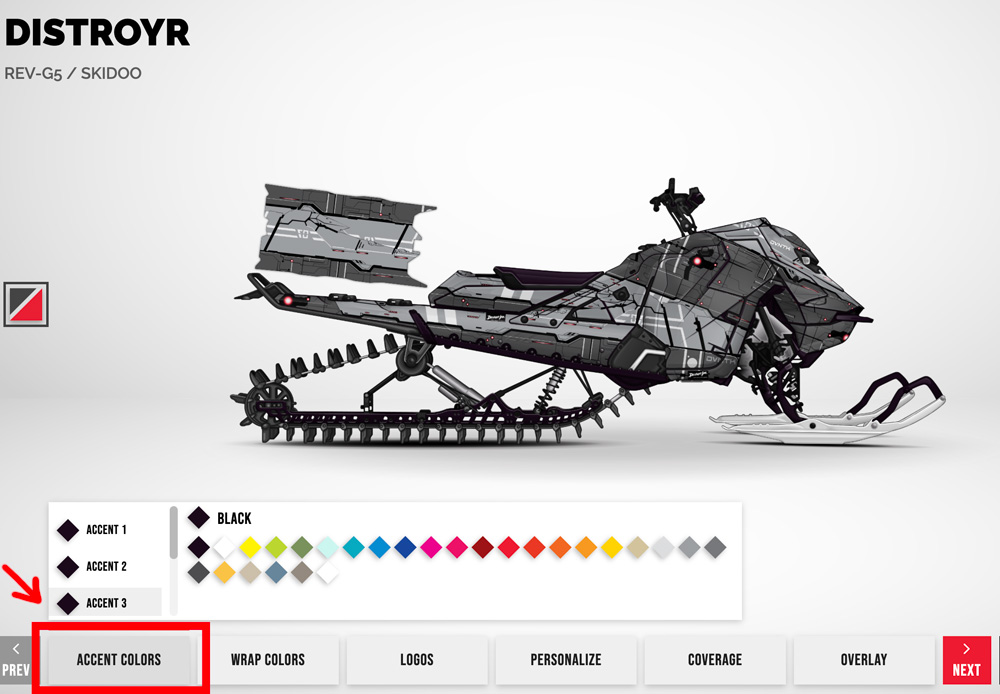 STEP 3 – SELECT WRAP COLORS
Alright here is where the fun begins! We slide over to the next tab at the bottom that says "WRAP COLORS" and we select the appropriate colors from the color pallet.
In Duncan's case he used this color set:
Color 1: indy / honda / red

Color 2: white

Color 3: white

Color 4 black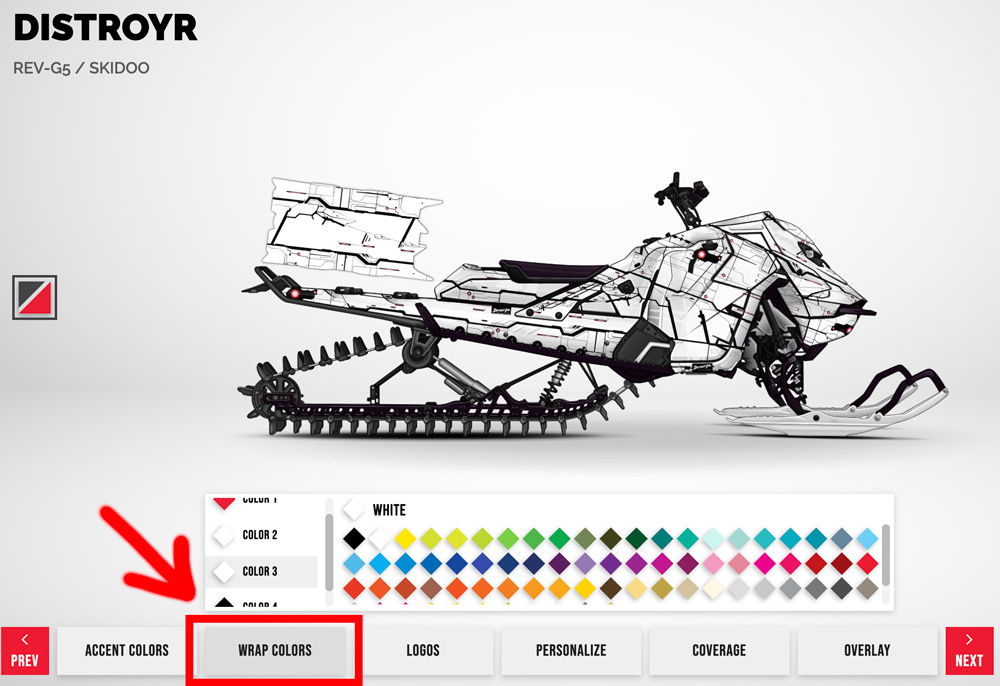 STEP 4 – ADD LOGOS & PERSONALIZATION
Duncan has a lot of sponsors and he does a really nice job getting them all positioned on his sled wraps. We have most of them included in the screenshot below.
Duncan also added in a bunch of cool quotes/sayings from the movie Star Wars. He did this using our Personalization tool and adding in the text. We didn't include any in the screenshot below but just know that it's extremely easy to add in any text that you would want to include in your own version of this sled wrap.
Duncan added a black outline around all of his logos. Our wrap customizer tool doesn't allow you to add an outline to logos (yet) but this is easily done by requesting it in your wrap order notes. Ex: please make all logos match – red to yellow gradient with a black outline. We'll make those adjustments for you and then kick you over a mockup to approve before we print and ship your wrap.
We've saved Duncan's design in our customizer in case you wanted to check it out real quick. 
It might take a minute to load, so don't be alarmed. 🙂
LOAD DUNCAN'S DESIGN
FULL WALKTHROUGH TUTORIAL ON YOUTUBE